Many are experiencing rising rates on both personal and commercial auto policies. This article will address a few reasons we are seeing the increases and provide some tips to help reduce costs.
Inflation:
Everybody is feeling the impact of inflation, as are the insurance carriers. Costs of vehicle repairs have been on the rise. The cars now have pricier tech features, which make the vehicle safer and cost more to repair or replace when involved in an accident. For example, a $3,000 claim quickly turns into a $6,000 claim today due to the rising costs of parts, tech, and labor.
Staffing Shortages:
The repair time is taking a little longer because the repair facilities have a lot of work and are short-staffed. The delay in the claim costs eventually costs the insurance company more money.
Vehicle Prices:
Prices for used vehicles have steadily increased, along with the cost of new cars.  This steady increase is impacting rates significantly.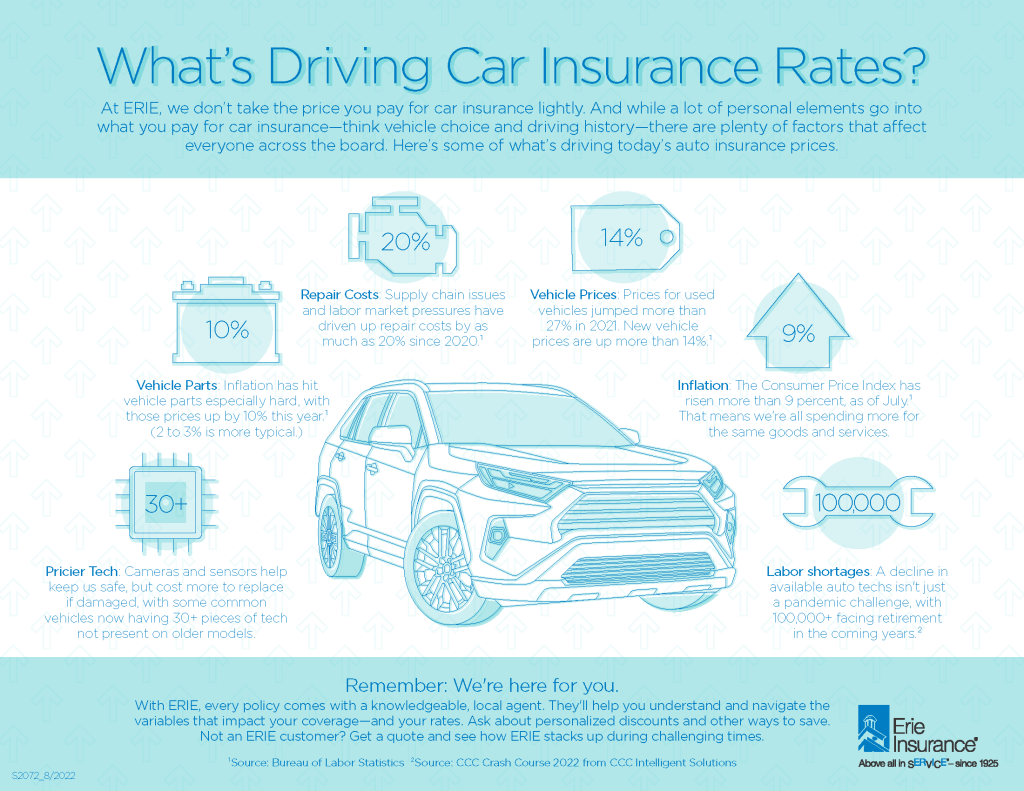 Ways to Reduce Costs:
Review Discounts: Make sure you are receiving every applicable and available discount. The discounts might include taking an accident prevention course, reflecting your driving usage and distance, a pay plan, and vehicle safety features.
Deductibles: When was the last time you reviewed your deductibles? You can save by increasing deductibles. The good news is that many carriers provide deductible rewards for safe driving and reduce your deductible each year you are claim free.
Work with Independent Agent:  Independent agents have carrier options, understand all available discounts and work tirelessly to provide you with sound advice.  Independent agents work to make sure you are getting the best value for your insurance dollar.